your local search expert.
Get more business form local search with our expert local seo services.

19 Church Gate, Barnsley.
what can your local search expert do for you?
Our clients love our local SEO services. Why? Because they make sure that your business can be found online.

If someone searches for a plumber or any other type of local business, Google will use its algorythm to choose the best, most relevant results that are near to the location of the search. 85% of people will click on the business that appears at the top of the list of results. Our local search expert will help you become the number 1 in your area.

We combine industry-leading local SEO (Search Engine Optimisation)  keyword research, content marketing, link building outreach and analytics to formulate a bespoke strategy for every client to ensure that your business gets noticed.

All of our local SEO optimisation services include content creation. We keep your customers coming back for more.
This is how we can help you.
Suitable for businesses that offer one service in one location.
inc. Vat Per Month
Suitable for businesses that offer multiple services in one location.
inc. Vat Per Month
Suitable for businesses that offer multiple services in more than one location.
inc. Vat Per Month
"We were able employ 2 additional, full-time physios to cover the extra business"

" We hired Surge SEO as we needed a local search expert. Danny is knowledgeable, professional and extremely helpful. From our initial consultation, we knew we had the right company to help improve our local online presence."

Liz Bowman - Director, Roundwood Health Clinic
a few of our forward thinking clients.
Local SEO is the development of SEO tactics and strategy for a geotargeted audience. A Local SEO expert helps brick and mortar stores and digital businesses market themselves online. This is achieved by ensuring their web presence is friendly and visible to local customers within a given geographical area.
Local SEO works by optimising your Google My Business profile, your website and social media platforms to ensure your business appears at the top of Google local search.
Our Local SEO strategy will optimise your existing online presence within Google apps and increase your brand reach. Furthermore we aim to raise awareness across web directory listings relevant to your geographical location and service.
We like to think of local SEO as being everywhere your local customers need you to be, at the exact time they need you.
what can you expect from us?
Surge SEO is a specialist Local SEO service company, We have a deep SEO expertise that allows us to only specialise in this field, something very few companies are able to do.
Surge SEO's SEO expert strategist and consultants design bespoke local SEO campaigns to capitalise on your company's strengths and commercial opportunities. Here's a non exahustive list of expert SEO services you can expect from us:
Google My Business optimisation

Local SEO audit

Local citation building and growth

Local brand monitoring

Reputation management

Localised content creation

Organic traffic monitoring.

Metadata analysis and optimisation.

Tarrgeted link building.

NAP optimisation

Customer review and response

Mobile optimisation

Structured data markup.

Busainess directory optimisation.

Google Maps ads

Google Posts publishing

On-page optimisation
surge seo... an award winning local seo expert.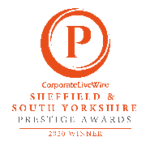 give your business the best
We only do local SEO campaigns. We don't work with companies that operate ecommerce websites targeting national/international customers. Why? Because we are really good at helping people that offer a service to a local area. Anything else would reduce our effectivness.

We have spent years refining our local seo opitimisation services, our local seo expert offers a level of service that others can't get close to.
All our clients have a dedicated senior local SEO expert and 24 hour support 7 days a week if they need it.
It dosen't matter where you are based… if your business targets a local area, we are the company to help you move forward.

imagine this was your business.
Roundwood Health Clinic LTD
Roundwood Health Clinic was already the most successful Physiotherapy Clinic in Barnsley. Like any ambitious business, they wanted to move to the next level. They approached us in need of an SEO Specialist and asked us to transform their marketing efforts and turn them from a successful business to a juggernaut in the local area.
Increase in organic traffic
Junior Jam is a fantastic and ambitious company that provide PPA cover to schools across the UK. Under their previous SEO company, their rankings and organic traffic had stagnated. Through our SEO Specialist's expertise and know-how, we were able to dramatically increase rankings and skyrocket their organic traffic.
Increase in organic traffic
Pikezander is an Angling Blog based in the UK. They offer helpful guidance to anglers across the globe. Pikezander approached us with the brief of becoming the #1 Predator Angling Blog. Over 12 months w
Surge SEO
have seen incredible results and their goal is now within touching distance for the team.
More Page Views in 12 Months
Increase in Afilliate Revenue
why wait for tomorrow? say hello today.