SEO Specialist Case Studies
This is what our SEO Specialist has done for other businesses. Will yours be next?

Roundwood Health Clinic LTD
Roundwood Health Clinic was already the most successful Physiotherapy Clinic in Barnsley. Like any ambitious business, they wanted to move to the next level. They approached us in need of an SEO Specialist and asked us to transform their marketing efforts and turn them from a successful business to a juggernaut in the local area.
Increase in organic traffic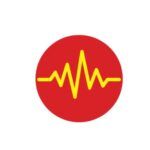 Junior Jam is a fantastic and ambitious company that provide PPA cover to schools across the UK. Under their previous SEO company, their rankings and organic traffic had stagnated. Through our SEO Specialist's expertise and know-how, we were able to dramatically increase rankings and skyrocket their organic traffic.
Increase in organic traffic

Pikezander is an Angling Blog based in the UK. They offer helpful guidance to anglers across the globe. Pikezander approached us with the brief of becoming the #1 Predator Angling Blog. Over 12 months w
Surge SEO
have seen incredible results and their goal is now within touching distance for the team.
More Page Views in 12 Months
Increase in Afilliate Revenue
Let's talk about your companies goals and how our SEO packages can help you.
The most important part of any SEO campaign is keyword research. Ensuring we select the right keywords are essential to success.
Let us address the technical aspects of your website. We need speed and minimal errors
Page optimisation is our focus here. Let's get your pages ready for the big G to crawl.
The toughest part of SEO and one of the most critical. Attracting the right backlinks (gone are the days of any links) is crucial.
Time to get the content machine rolling. Our goal here is to become an authority in your niche.