This post covers Startup SEO Strategy for those of you who are interested in implementing SEO principles online.
Search engines are the method customers use when searching online to find a business like yours. If you don't appear on the first page results for a term that is relevant to what you are selling/offering, then people are not going to find you at all.
Optimising your pages for organic keywords brings in targeted customers and leads. When someone searches for a keyword, they are expressing a 'need' learn more about that topic, product or service. The higher your website ranks for that keyword, the more likely you are to get traffic to your website. This in turn, unlocks the potential to generate more leads or sales.
By investing in an SEO strategy for your startup company, you can attract leads while your on holiday, at the park with the kids or while you work on improving your products.
Startup SEO Strategy – The checklist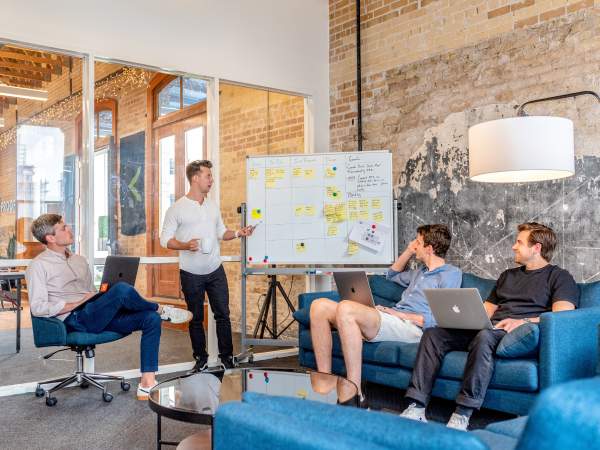 1. Without Keywords SEO doesn't exist
Keywords are the bread and butter of your website and the cornerstone of any startup SEO strategy. However, It's a well-known fact that startups often pick the wrong keywords if in-fact they pick any at all. This is a big mistake.
When you hear 'keywords' it means the words that a potential customer will type into a search engine. An example would be someone looking for an SEO Consultant in Barnsley. They will type something like 'SEO Barnsley' The search engine will then list the most appropriate results.
Let's imagine you are a startup plumber in London. If you were to optimise your website and select 'London Plumber' as your keyword, the competition would be vast (there are lots of plumbers in London) and you would be pitting your business against the biggest plumbing businesses in London.
On the other hand… if you were to choose 'Boiler repair expert North London' as a keyword the competition would be significantly less. Your business would have a fighting chance of appearing on the first page of Google. Be smart about your keywords, do your research and develop a plan of attack.
2. ON-Page Optimisation Matters to your startup SEO strategy
ON-page SEO is the non-content related aspect of SEO and it needs to be a key element of a startup SEO strategy. Things like, site structure, meta content, internal and external links etc are included in on-Page optimisation. Resolving any issues on your site is a must but it can be a pain, especially if you're not comfortable with web design. The good thing is once it's done it does not take too much to keep on top of.  A couple of good takeaway tips:
• Review metadata specifically sites titles and descriptions, and match these to your page's keyword targets.
• Compress images so they load faster, and optimise both server and CMS for HTML compression and web caching for faster loading.
If you are employing a web designer, make sure they have a good grasp of SEO. You would be amazed how many don't. SEO is one of those things that is so much easier to from the beginning instead of trying to correct retrospectively. Surge SEO design SEO optimised sites in WordPress. Contact us for more info.
3. Startups must have a blog (so does any business)
The single most powerful tool in a startups armoury is content. Having a blog on a site is critical when it comes to ranking your website in 2021. The content that appears on your site must be useful, written well and optimised. It needs to add value and engage the reader.
The more engagement with the blog, the more shares it will generate and the better it will rank. Not a writer? Do videos. Don't fancy either? Hire someone to do it for you. If you invest in SEO and particularly content it will pay off in increased search visibility and ultimately revenue.
4. Page speed matters
Another key component of a successful startup SEO strategy and an extension of on-page optimisation. You can use Google Speed Insights a free tool, to locate the areas for improvement. Increasing your site's page speed will vastly improve your potential visibility. This can be quite tricky so it may be best to speak to your designer if you are unsure.
5. Its official mobile has overtaken desktop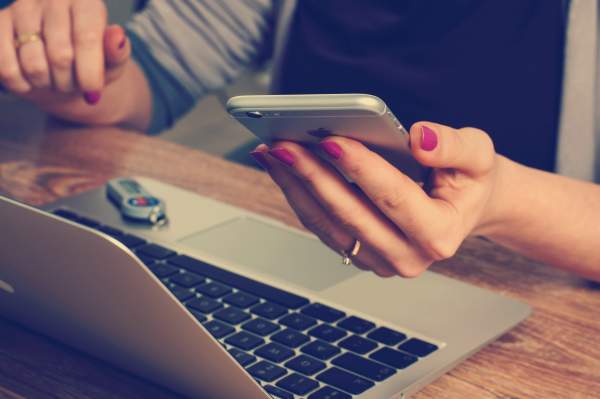 Mobile web browsing has been growing since 2009, while the desktop's share of web traffic has steadily decreased. In October, the two crossed over, with mobile and tablet browsing taking 51.3% as opposed to desktop's 48.7%. Your startup MUST have a site that is optimised for mobile browsing.
Another startling fact 72% of consumers who did a mobile local search visited a store within five miles. Not sure if your site is optimised for mobile? Use HubSpot website grader to find out.
6. Create relevant links in your content.
This may look counterproductive to the untrained eye but outbound links to other websites are important. Why would you link to other sites I hear you say. The three biggest reasons are:
• Outbound links give search engines a clear idea about the content and topic of your blog post
• Links help your readers. I've already said that providing helpful content is crucial to SEO. So pointing them in the right direction is great too
It doesn't take long to create relevant links within the content so that people can continue their journeys. You should always have at least two relevant outbound links within each piece of content you create.
7. Use Social Media to share content that links back to your domain
An essential part of a startup SEO strategy. Social media can drive an incredible amount of traffic to your site when done correctly. Use social media channels to build a network and share content that adds some sort of value to your clients or like-minded colleagues. Don't just blast out sales pitches, instead involve yourself in conversations, help potential clients and offer advice. All the above can bring traffic through to your site.
8. Create a Profile on Business listing sites
There are some great business listing websites where you can create your free profiles. A business profile contains your business name, phone number, address, website and other details.
Business listings increase your visibility online and occasionally allow do-follow links to your website which may help in your SEO campaign.
Make sure your listings are consistent as this is a ranking factor and a word of warning… Once you sign up to these sites your phone will go off the hook for the first couple of weeks with people trying to sell you marketing products. Fortunately, it does settle down.
9. Hire an SEO Consultant to Improve your Startup SEO Strategy
This is not a hard sell! All the advice above is great if you have the time to do it. Many business owners and particularly startups simply don't. I would never suggest that anyone ignores SEO as it will negatively impact your business.
Set a budget for SEO from the beginning and find an affordable freelancer or agency that specialises in startup SEO strategy.
Have we missed any crucial steps that you feel should be included? Feel free to comment below.